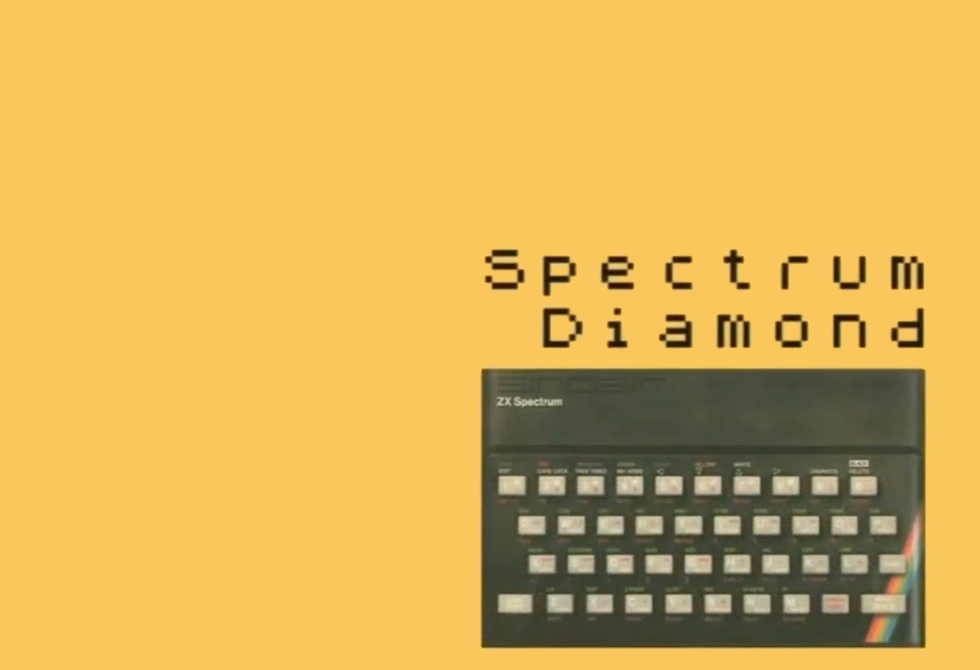 THE MYTH AND THE LEGEND OF MATTHEW SMITH
A documentary about a videogame, the programmer, the machine.
Aired by Tele+ and YLE.

" I was 13 when I first played it.
160 stages, each one of them a shimmering psychedelic jigsaw.
Each one had a name:
THE PRIEST'S HOLE, INSIDE THE MEGATREE,
DR.JONES WILL NEVER BELIEVE THIS, THE NAME OF THE MOON.
Soon I started wondering where to go and how to get there.
I started drawing maps and charts.
Others followed: I wasn't the only one.
It is a place we know very well. It's our house.
We have been living here for 20 years."
Cutback to:
1982, Wallasey, England, almost Wales.
Not much of a place.
Mopeds. Pubs. Sniffing glue. Hicks from the sticks.
Nowhere.
Mattew Smith's born here. One day, at school, he fiddles with a Tandy, a nearly serious computer and voila', presto!:
he becomes the programmer of the best-selling videogame for ZX Spectrum, JET SET WILLY.
He's just turned 18.
He gets rich, ish, and blows all the money in drugs and spare parts for bikes. Then he disappears.
This is the original Spectrum Diamond presentation, before the journey's start.
On the road we realized the true hero was our favorite miner Willy, doomed to roam mycotic worlds looking for that perfect pixel, the perfect moment before a fateful jump leading to a multiple infinite death.
We never looked for traces of Matthew Smith, (the girlfriends, the family…), not really. We sniffed the air for Willy in Peterborough software engineers, Huddersfield couch potatoes and all the unsung bedroom designers .
Inner worlds, rooms within rooms.
We tried to look at England like a multilevel game :
London, Brighton, Swindon, Peterborough, Liverpool, Manchester,Huddersfield, York,
every station as the mysterious stage of a game. And at the journey's end a hidden, inaccessible room just like in Jet Set Willy: the suburbs of Herrala (pop.450) lost in the limbo of SouthWestern Finland.
We wanted a phantom presence as a narrator, a spirit child to guide thru the years and cities. We found Theo Snellman, in a school at the outskirts of Helsinki.
DIVX DOWLOAD. RIGHT CLICK + SAVE AS
Spectrum Diamond, the myth and the legend of Matthew Smith


60'circa ( http://www.opificiociclope.com/SpectrumDiamond.avi )
DOWNLOAD THE DIALOGUE LIST

( http://www.opificiociclope.com/dialogue.rtf )
SPECTRUM DIAMOND/YOUTUBE
JUST FOR VINTAGE HTML LOVERS
The original mini-site ( http://www.opificiociclope.com/spectrumdiamond.html )
THE IMDB.COM PAGE